Artful Smiles Dental Studio Offers High Quality General Dentistry in Evanston, IL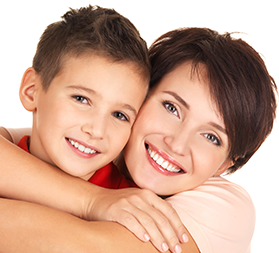 At Artful Smiles Dental Studio, we have a whole team of skilled dental professionals in our office that can offer many types of general dentistry services to you and your family. You can visit our practice in Evanston, IL for regular checkups or other specialty dental services. We've all heard the old adage before, "an ounce of prevention is worth a pound of cure". This is especially true when it comes to dental care. A general dentist can monitor the health of your teeth and detect small problems before they get worse.
At Artful Smiles, we can assist you in all the areas of General Dentistry
Overall Oral Health: There's a reason you need a checkup every six months! We will check your gums for gingivitis and give your teeth the routine cleaning needed to keep that extra shine to your smile.
Minor Procedures: Sometimes minor dental needs pop up, such as cavities and gum treatments. We'll help you stay ahead of the small stuff to avoid bigger treatments in the future.
Preventative Education: Haven't flossed in a few years? Not brushing twice a day? Our team will provide you with all of the necessary information for maintaining a healthy mouth.
Major Procedures: Whether you have a toothache or want to transform your smile, we can help! We offer a variety of treatment solutions to cover all of your dental needs.
Artful Smiles General Dentistry Services
We offer an integrated approach to general dentistry, helping you to improve your oral health and create a beautiful smile at the same time. We'll help you choose the best services and treatments catered to your individual needs.
Some of the general dentistry services we provide at Artful Smiles include:
If you have any questions regarding the overall health of your teeth, gums, or anything else related to the health of your smile, be sure to ask! Our team members have a vast amount of knowledge to share, and we are more than happy to answer your questions.
Whether you need to schedule a routine checkup or you are having some dental problems, we can help! Contact our office to schedule you visit.